Bridge the Gap Between English and Japanese!
About:
S-trans Translation Service began in 2006 in Shizuoka City Shimizu Industry & Information Plaza. Owned and operated by Japanese-English translator, Hirofumi Murata, S-Trans continues to offer professional, timely and exceptional customer service in both Japanese and English.
Murata lived in Toronto, Canada from 1995 to 1998 where he honed his English speaking and writing skills. This experience was a springboard for his career as a translator and interpreter. In 1998, Murata joined FUJIFILM Corporation (Fujinomiya Plant) where he was in charge of translating technical documents such as meeting minutes, operation manuals and inspection sheets related to medical equipment projects. In addition, he attended meetings and accompanied senior employees as a translator on business trips in Japan to assist with visiting clients from USA and Canada.
Today, Murata works with a small team of translators who together make S-trans Translation Service sought after by individuals and large corporations who require services in Japanese and English.
---
Mission:
Our mission is based on our belief in the 3 C's. We will translate:
Concisely
Correctly
Clearly
We will work closely with our customers, ensuring that there is direct communication between our translators and clients so that we can not only meet but exceed expectations.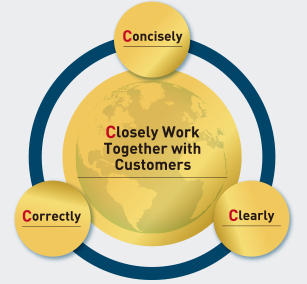 Feedback from Overseas Clients
---
Specialization:
IT (Information Technology), Electronics/Engineering (General), Medical (Dentistry, Mammography, Wound Healing Products), Engineering (Industrial), Mechanics (General), e-Commerce, Computers (Software/Hardware), Building Materials & Flooring Systems, Music Equipment (Sequencers, Brochures), Automotive (Cars, Trucks & Tractors), Video Subtitles (e-Learning, Interviews), Website (Localization), etc.
---
CAT Tools:
Studio 2015, Memsource, Wordfast Pro3, memoQ and etc.
---
International Travel Experience – Interpreter:
2016 – Ohio and Georgia, USA
2017 – Shanghai, China
---
Hirofumi Murata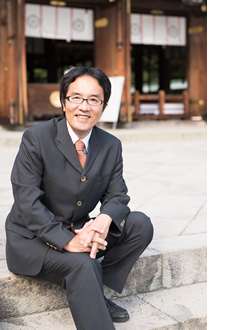 Music – Concerts
1991 & 2000 – AC/DC – Los Angeles & Toronto
1994 – Keb' Mo' – Tokyo
1994 & 1995 – Lynrd Skynyrd – Kawasaki & Toronto
1994 & 1996 – Ben Harper – Tokyo & Toronto
1995 – Paul Rodgers – Toronto
1995 & 2000 – Jeff Healey – Toronto
1996 – Daniel Lanois – Toronto
1996 & 2008 – Neville Brothers – Toronto & Osaka
2004 – Neil Young – Tokyo
Authors & Photographers
Shel Silverstein
Jeanette Winter
Jon Krakauer
Michio Hoshino